https://image.tmdb.org/t/p/original/dzZQ3vjmXtLHOa7Hq7L9jXyIX2B.jpg
Wähle einen Stream / Hoster:
91 Days: 1x4
Losing to Win, and What Comes After
After the incident with Vanno and Serpente, a war between the Vanetti and Orco families is all but guaranteed. Nero goes on the run with Avilio, where the two learn a great deal about each other's personality and past. But a huge man and his hunting dog are pursuing them.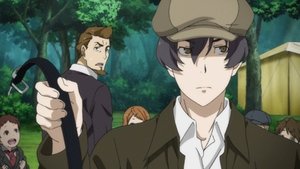 Jul. 29, 2016