https://image.tmdb.org/t/p/original/a8b4W34P7NTV6DJiSU02n4awneZ.jpg
Wähle einen Stream / Hoster:
A Place Further Than the Universe: 1x13
We'll Go On Another Journey Someday
Kimari wakes up to the sound of her alarm and goes through her duties for the day. The girls have gotten used to their lives in Antarctica, but the summer team will have to leave in three days. Their journey of a lifetime is reaching its end.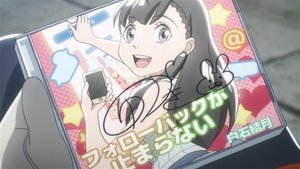 Mar. 27, 2018