https://image.tmdb.org/t/p/original/6za2KlPCmcaRYfPGFvQSCyEZJqI.jpg
Wähle einen Stream / Hoster:
A Place Further Than the Universe: 1x4
Four Caterpillars
Kimari and the others finally have their tickets to Antarctica. However, they'll need to go on a three-day summer training camp to learn the skills they'll need. In the mountains, they experience everything from lectures to field work, and meet the team commander, who seems to have a history with Shirase.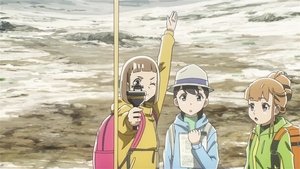 Jan. 23, 2018