https://image.tmdb.org/t/p/original/ko9DUMCXIWzSLLrNelHFlfl5Oyl.jpg
Wähle einen Stream / Hoster:
ACCA: 13-Territory Inspection Dept.: 1x6
Where Pride and Train Tracks Lead
In Rokkusu District for an audit, Jean finds Grossular visiting his homeland. Jean has an honest conversation with Grossular about his thoughts on the coup rumors before he departs. Back in Badon, the Inspection Department staff are abuzz with plans to celebrate the coming new year. Eventually, they decide to go to the party held at Jean's apartment complex. Jean welcomes the new year surrounded by his colleagues.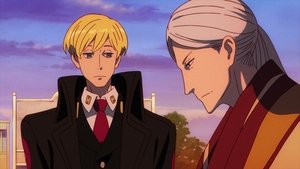 Feb. 14, 2017
1 - 1

Jean the Cigarette-Peddler

Jan. 10, 2017

1 - 2

The Partner in Crime's Name Is Nino

Jan. 17, 2017

1 - 3

The Swirling Smoke of Rumors in the Castle

Jan. 24, 2017

1 - 4

Smoldering Embers in an Isolated Nation

Jan. 31, 2017

1 - 5

Overlapping Footprints in the Distance

Feb. 07, 2017

1 - 6

Where Pride and Train Tracks Lead

Feb. 14, 2017

1 - 7

The Truth Emerges in the Night Mists

Feb. 21, 2017

1 - 8

1 - 9

A Graceful Black Adder Bears Its Fangs

Mar. 07, 2017

1 - 10

Starfall in a City Without a Sky

Mar. 14, 2017

1 - 11

Furawau's Flowers Smell of Malice

Mar. 21, 2017

1 - 12

Where the Bird Flies

Mar. 28, 2017