https://image.tmdb.org/t/p/original/erwY5sohnxbnNTTP2MBQJMsAnlJ.jpg
Wähle einen Stream / Hoster:
Atelier Escha & Logy : Alchemists of the Dusk Sky: 1x5
I've Become a Senior!
Lucille Ernella, a specialist in medicine, arrives from central to work on the R&D division under Escha and Logy. Despite proving herself quite capable compared to her peers, Lucille gets herself in trouble when she attempts to perform her duties without asking for assistance, until Escha and the others come to her aid.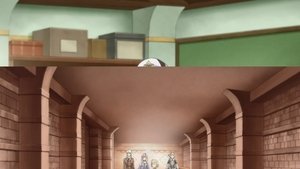 May. 08, 2014