https://image.tmdb.org/t/p/original/yNQLWGFnSMYdq2sjQthdC0vo8Ws.jpg
Wähle einen Stream / Hoster:
Atelier Escha & Logy : Alchemists of the Dusk Sky: 1x9
Ack! They're Taking My Dream Away!
Escha always dreamed of reaching the unexplored ruins that float near her city. When their friend Threia decides to issue a request to look for a mean to reach the ruins, Escha cheers up, just to have her dreams crushed when they are ordered by the higher ups to make preparations for another team to attempt it. However, Escha's friends decide to not give up and make plans to form their own exploration party instead.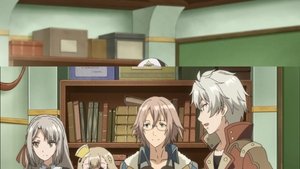 Jun. 05, 2014