https://image.tmdb.org/t/p/original/rUacInHX9GfjxaD9ZVDYCSDGfB9.jpg
Wähle einen Stream / Hoster:
Boruto: Naruto Next Generations: 1x160
To the Land of Silence
Leaving Mitsuki in the care of Yubina, a doctor and friend of Mugino, Boruto and the others go to a black market in the Land of Silence, a dangerous and lawless gathering place for disgraced ninja. Team 7 make it to a shop located in the most dangerous district whose owner knows all the latest news. After a scuffle with the bodyguards, the team finally gets ready to ask the shopkeeper for information.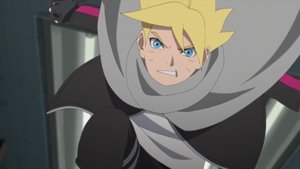 Aug. 09, 2020