https://image.tmdb.org/t/p/original/qbC2sCPZno0oBwDSUjmkqRUGQFo.jpg
Wähle einen Stream / Hoster:
Boruto: Naruto Next Generations: 1x47
The Figure I Want to Be
During the protests, the Byakuya Gang attacks Katasuke's research center, which has been developing new technology for Scientific Ninja Tools. Shikadai figures out what the Byakuya Gang's goal is and rushes after them in pursuit with Boruto close by. Even a weak "pawn" can become strong in one move—what are the two friends who bonded through shogi seeking?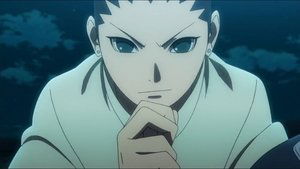 Feb. 28, 2018