https://image.tmdb.org/t/p/original/vx2DNcwgJLJBUDSwLR99QQTVZkC.jpg
Wähle einen Stream / Hoster:
Boruto: Naruto Next Generations: 1x54
Sasuke and Boruto
Unable to contain his anger towards his father for ruining Himawari's birthday as well as his own, Boruto rushes out to confront Naruto. He runs into Sasuke and unknowingly attacks him but is instantly subdued. Amazed at Sasuke's strength, Boruto asks him to be his teacher. Sasuke agrees to the request but only after Boruto is able to use the Rasengan. In order to win Sasuke's approval, Boruto trains unusually hard.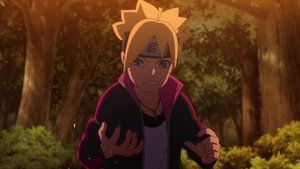 Apr. 18, 2018