https://image.tmdb.org/t/p/original/lDf05VxcVRSPif66dNstR2yNP7H.jpg
Wähle einen Stream / Hoster:
Boruto: Naruto Next Generations: 1x55
The Scientific Ninja Tool
Boruto manages to perfect his Rasengan and begins training under Sasuke. He's an extremely strict teacher because Boruto's unfocused and only thinks about surpassing his father, and keeps looking for the easy way out when training gets tough. Iwabe, Sumire and the others also decide to take the Chunin Exam and turn in their applications. Hoping to show off his skills to Naruto, Boruto decides to apply as well. Meanwhile, the Otsutsuki Clan set their sights on Killer Bee!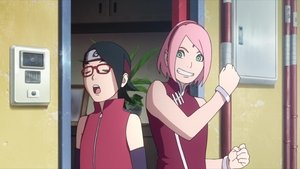 Apr. 25, 2018