https://image.tmdb.org/t/p/original/WbNxPyn93eCBOQl22K08q6yRsH.jpg
Wähle einen Stream / Hoster:
Boruto: Naruto Next Generations: 1x60
The Hidden Leaf vs. The Hidden Sand
The tournament nears its finale, as the matches of Sarada vs. Araya of the Hidden Sand and Mitsuki vs. Shinki of the Hidden San begin! Sarada uses her shuriken and Sharingan skills to attack Araya relentlessly, but he counters her with total ease. Her genjutsu has no effect and she is backed into a corner. In Mitsuki and Shinki's match, the evenly matched duo puts on a show of skills.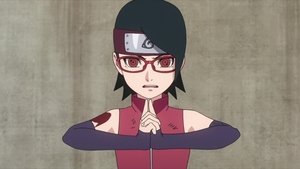 May. 31, 2018