https://image.tmdb.org/t/p/original/wE5iatPmqaz3MU62c31m9ZQZ3zd.jpg
Wähle einen Stream / Hoster:
Boruto: Naruto Next Generations: 1x96
Blood, Sweat, and Namida
Namida from Team 15 uses an earsplitting cry that can temporarily paralyze or knock out an opponent, but she's unable to fully control this special jutsu. When she panics, the jutsu can affect everyone nearby, even her allies. Worried that she'll become a hindrance to missions, Namida decides to stop crying to prevent the jutsu from accidentally activating.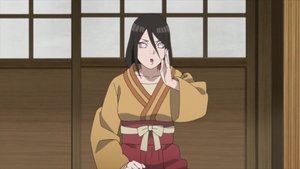 Mar. 03, 2019