https://image.tmdb.org/t/p/original/uucBfl0550j6mkg40ALqwcDn8VX.jpg
Wähle einen Stream / Hoster:
Fate/Zero: 1x5
The Vicious Beast Roars
Rider introduces himself as Alexander the Great to Lancer and Saber. Lancer's master is revealed to be Waver's teacher, Lord El-Melloi. Amidst the conversation between the masters and servants, Rider reveals that other teams were watching the battle as well – Archer and Berserker both materialise and display their powerful Noble Phantasms in a short but intense clash with each other; Rider deduces Berserker's Noble Phantasm to be one that allows him to "Turn anything he grabs into his Noble Phantasm". Before Archer exposes his Noble Phantasm further, Tokiomi orders Archer to withdraw from the battle through the use of a Command Spell, enraging the servant. Berserker loses control and rushes to attack Saber, using a street lamp pole as his Noble Phantasm, but Lancer defends Saber as the duel was between him and Saber. Lord El-Melloi forces Lancer to assist Berserker in killing Saber with a Command Spell, but Rider threatens to side with Saber if El-Melloi does not withdraw. Rider succeeds in incapacitating Berserker and forces both Lancer and Berserker to withdraw. Elsewhere, Caster watches the battle through a crystal ball and identifies Saber as his long-lost love, while Kirei discovers that the church was being watched by a familiar.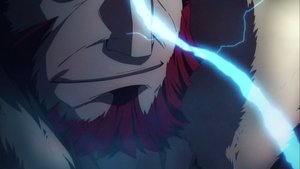 Oct. 30, 2011