https://image.tmdb.org/t/p/original/cofb2UW5kcZHtYTRCyFylOtq1eZ.jpg
Wähle einen Stream / Hoster:
Food Wars! Shokugeki no Soma: 3x19
Declaration of War
Hisako, Alice and Kurokiba all failed the third exam and were expelled! In desperation, Erina directly negotiates with Azami but her pleas are not taken seriously. Soma also challenges Azami for the seat at the Elite Ten. Like Erina, his challenge is also brushed away but the situation changes entirely when a certain person appears at the scene!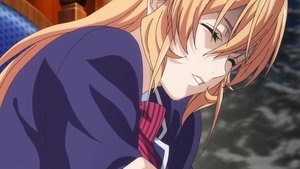 May. 21, 2018