https://image.tmdb.org/t/p/original/k5HurPxQ6FeNb1t9r7XuPBsmd9W.jpg
Wähle einen Stream / Hoster:
Food Wars! Shokugeki no Soma: 3x22
To the Final Battleground
The day of the Regiment de Cuisine is here! Soma has selected 8 best members to defeat the Central! After Azami and Erina's discussion, it was decided that Soma, Isshiki and Megishima will fight in the 1st BOUT. Soma is up against Kinokuni Nene, the 6th seat in Central and also an expert in "soba" noodles! What will the shokugeki theme be!?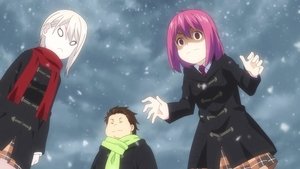 Jun. 11, 2018