https://image.tmdb.org/t/p/original/gMUXejexNSfzzjZS4SArj4MoxLb.jpg
Wähle einen Stream / Hoster:
Haikyu!!: 1x21
Senpai's True Abilities
Sugawara subs in for Kageyama, sealing the first set for Aoba Johsai. Kageyama is shocked as he watches the real ability of Sugawara in setting. Sugawara gives his best to set. Aoba Johsai is shocked when Hinata didn't speak or call for the sets that Aoba Johsai knows. Karasuno takes the lead in set 2, but Oikawa's predictions start coming true and allow Aoba Johsai back into the match.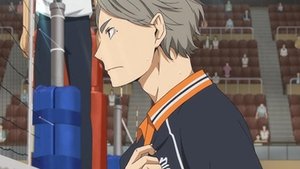 Aug. 24, 2014