https://image.tmdb.org/t/p/original/yjl7D8tbhp39X8hLUKcbYPxE2DW.jpg
Wähle einen Stream / Hoster:
Haikyu!!: 1x24
Removing The Solitary King
Kageyama begins to match Toru point for point. The teams become dead even at 25 a piece. Long sets begin to drain both teams, and Toru acknowledges that Kageyama has realized what teamwork is all about and is no longer the solitary king. The game winning points are shown.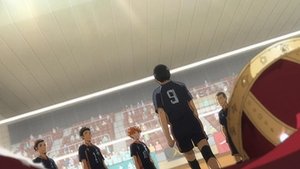 Sep. 14, 2014