https://image.tmdb.org/t/p/original/lcF9vQ4DrmkDYTEzNkyfr8XEMjV.jpg
Wähle einen Stream / Hoster:
Haikyu!!: 3x2
The Threat of the Left
The Miyagi Prefecture Qualifier finals of the Spring High School Volleyball Tournament. From the very beginning of the match, Ushijima attacks with his powerful spikes. Because he's not used to left-handed attacks, their Guardian Deity, Nishinoya, has a hard time receiving them. What is Karasuno's plan to deal with the mounting point difference?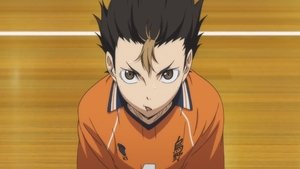 Oct. 14, 2016