https://image.tmdb.org/t/p/original/9DoX2N9h5LOP5Kd3R3llWk1Wfeh.jpg
Wähle einen Stream / Hoster:
Place to Place: 1x8
Summer Homework ⇔ Summer Festival
Part A: The girls decide to pay a visit to Io's place as Tsumiki's air conditioner is broken. However, Mayoi and Sakaki are still held by the task of finishing up their homework, and urges the others to not worry about them and have some fun by themselves, despite their behavior says otherwise. Part B: The gang attends the summer festival together, facing several humorous situations as they try some of its attractions.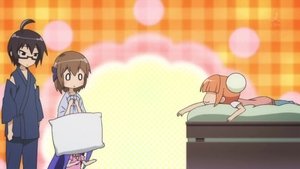 May. 24, 2012