https://image.tmdb.org/t/p/original/kYsBbvAIOimfGYdbUKcZ3uZTLDO.jpg
Wähle einen Stream / Hoster:
Uchitama?! Have You Seen My Tama?: 1x10
Don't Fall Asleep / Third Street Quiz / Beh and Bull are BFFs
Tama and Tora try not to fall asleep so they can try to get tasty treats. Gon quizzes Tama on how well he knows Third Street. And then, Beh and Bull go on an adventure and they become best friends.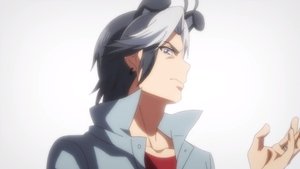 Mar. 13, 2020
1 - 1

Have You Seen My Tama? / Dog Meeting / Our Waiha

Jan. 09, 2020

1 - 2

My Name is Bull / Peace / Going to the Beach

Jan. 16, 2020

1 - 3

1 - 4

Tama's Job / My Name is Gon / Dog Police / Dog Police 2

Jan. 30, 2020

1 - 5

1 - 6

1 - 7

Tama Gets Kidnapped / Surprise Furball / Cat Cafe Violet

Feb. 23, 2020

1 - 8

Festival Music

Feb. 28, 2020

1 - 9

He's in Town / Nora and the Kitten

Mar. 06, 2020

1 - 10

1 - 11

Tama's True Identity / Cat Meeting / My Treasure

Mar. 20, 2020