https://image.tmdb.org/t/p/original/fZZQPO6M8dF0s4YmKT1A59HvKIX.jpg
Wähle einen Stream / Hoster:
When They Cry: 1x19
The Detective Chapter - Part 4 - Retaliation
Shion believes the Sonozaki family is connected to the acts of "demoning away" people in the village, especially that of Satoshi. She imprisons Mion in the dungeon and unintentionally kills her grandmother. Shion pretends to be Mion the next day and confronts Keiichi about the previous night's encounters, to which Keiichi still denies. Later, she finally discovers the ones responsible for Satoshi's disappearance.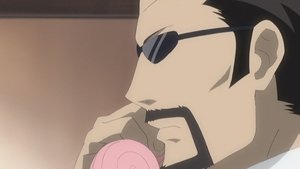 Aug. 09, 2006