https://image.tmdb.org/t/p/original/xAK0XYGvLcViisNu4Lk0K2cVb4h.jpg
Wähle einen Stream / Hoster:
When They Cry: 2x24
The Festival Accompanying Chapter - Part 11 - End
The rest of the Yamainu concede defeat, but Takano is unwilling to surrender. After learning Nomura in Tokyo planned to use her as a scapegoat, she flees into the mountains and has a final confrontation with Rika's group. In the end, the Banken comes to arrest her, but Tomitake, pitying her and seeing how she had been infected with the Hinamizawa Syndrome, takes her into the the Irie Clinic for treatment. At the end, Rika and her friends Hanyū, Keiichi, Rena, Satoko, Mion, and Shion, attend the festival.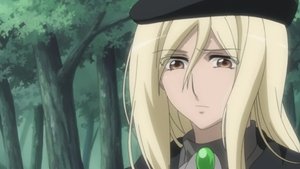 Dec. 18, 2007
2 - 1

Reunion

Jul. 06, 2007

2 - 2

The Disaster Awakening Chapter - Part 1 - Tag

Jul. 13, 2007

2 - 3

The Disaster Awakening Chapter - Part 2 - Powerlessness

Jul. 20, 2007

2 - 4

2 - 5

2 - 6

The Massacre Chapter - Part 1 - Law of the Labyrinth

Aug. 10, 2007

2 - 7

The Massacre Chapter - Part 2 - How to Change Destiny

Aug. 17, 2007

2 - 8

The Massacre Chapter - Part 3 - Fluctuation

Aug. 24, 2007

2 - 9

The Massacre Chapter - Part 4 - Negotiation

Aug. 31, 2007

2 - 10

The Massacre Chapter - Part 5 - Confrontation

Sep. 07, 2007

2 - 11

The Massacre Chapter - Part 6 - A Strong Will

Sep. 14, 2007

2 - 12

The Massacre Chapter - Part 7 - Hinamizawa Syndrome

Sep. 21, 2007

2 - 13

The Massacre Chapter - Part 8 - Finale

Sep. 28, 2007

2 - 14

The Festival Accompanying Chapter - Part 1 - Miyo

Oct. 05, 2007

2 - 15

The Festival Accompanying Chapter - Part 2 - Wriggling

Oct. 16, 2007

2 - 16

2 - 17

The Festival Accompanying Chapter - Part 4 - Strategy

Oct. 30, 2007

2 - 18

2 - 19

The Festival Accompanying Chapter - Part 6 - Opening

Nov. 13, 2007

2 - 20

The Festival Accompanying Chapter - Part 7 - Trap

Nov. 20, 2007

2 - 21

The Festival Accompanying Chapter - Part 8 - 48 Hours

Nov. 27, 2007

2 - 22

2 - 23

2 - 24

The Festival Accompanying Chapter - Part 11 - End

Dec. 18, 2007