https://image.tmdb.org/t/p/original/kSZeGgkyt5zUCdGPSd3ODRonaFp.jpg
Wähle einen Stream / Hoster:
World Trigger: 1x15
Black Trigger Wind Blade
Yuichi finally reveals his "Wind Blade" technique with the Black Trigger. As his battle with A-Rank vets Kei and Soya reaches its climax, the Arashiyama Unit shows up in support and clashes with the Miwa Unit. Who will emerge victorious?!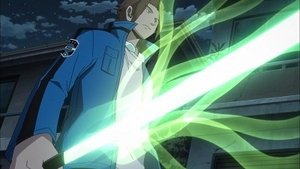 Jan. 18, 2015